E. T. The Extraterrestrial Bicycle, Plush, VHS Movie, Vintage PVC Figures Toy Lot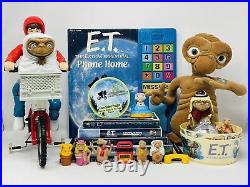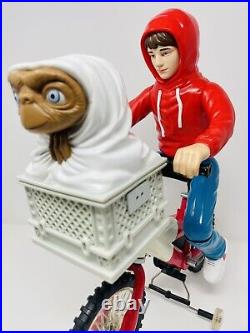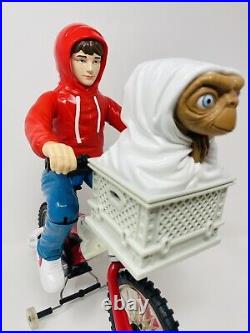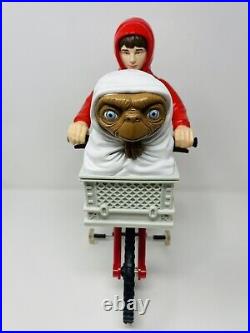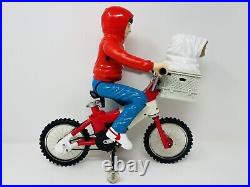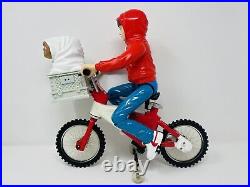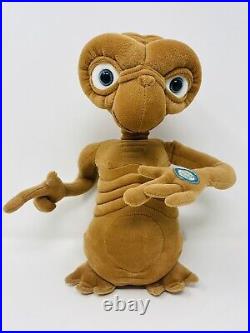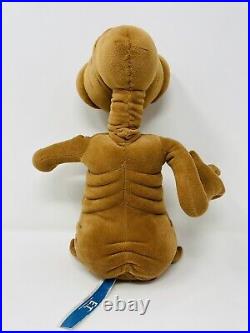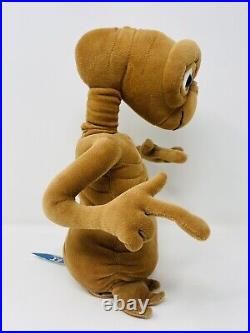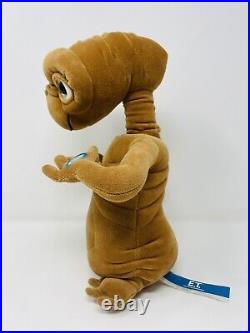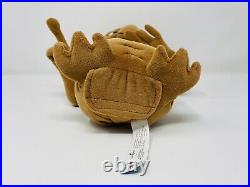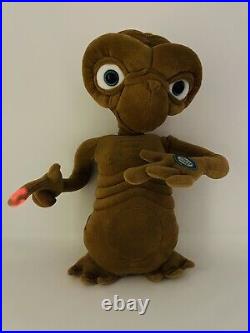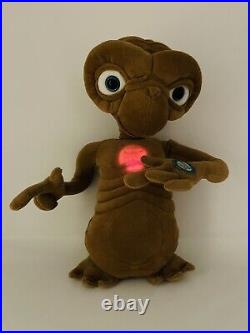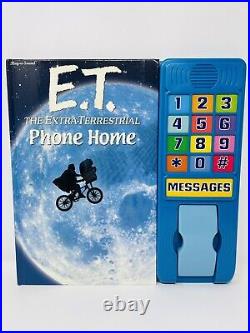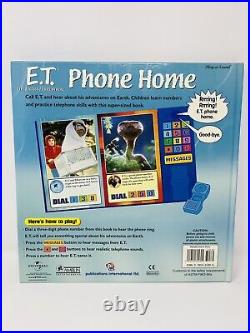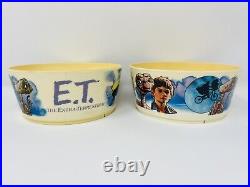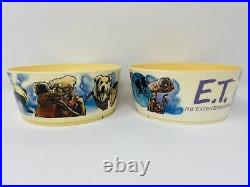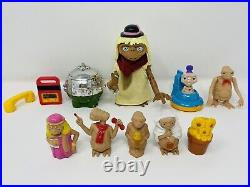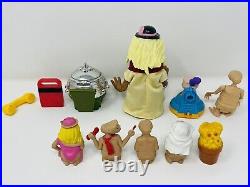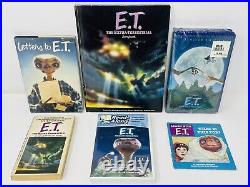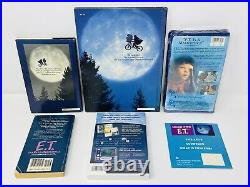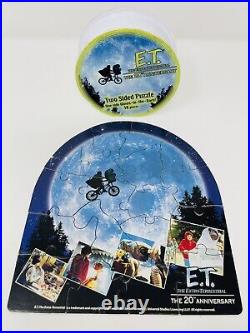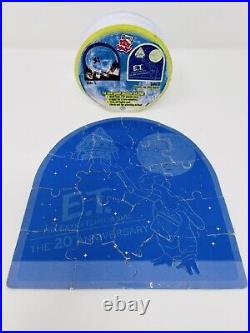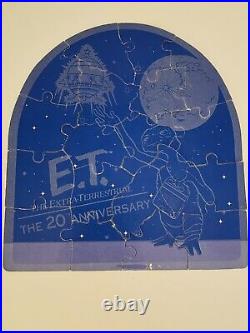 It's everyone's favorite alien E. You will be receiving over twenty items.
Aside from the VHS Tape, everything here is pre owned and in very good condition. All the items are clean with a few minor flaws. The books are all in pretty good condition with no rips or writing inside. The 2002 battery operated E.
The PVC figures are all vintage from the early 80's and have some minor paint loss. Dressed as a girl is a Toys R Us Exclusive talking figure from 2001. With the party hat and the spaceship I believe are Happy Meal toys.
Also a happy meal piece is the glow in the dark puzzle. It comes complete with all 18 pieces. The last three accessory toy pieces (telephone, speak n spell and flower pot) are the pieces that came with the 1982 Toys R Us Posable Talking E. The Speak N Spell had no black paint on it so I used a black sharpie so I doubt it will hold up. Elliot on the bike with E.
Is a Toys R Us Exclusive from 2001. This is a pretty rare item. It's missing the remote control and doesn't work but it's still an amazing piece to put on shelf for display. The VHS tape is brand new, factory sealed.
It has a small dent on the side of the clamshell. Read - Along is missing the cassette tape. Plastic bowls I believe are dog bowls. They are in great condition with no stains, chips or cracks. And the last item is the Toys R Us talking E.
He's in great working condition. He talks saying a bunch of different phrases and his finger / chest lights up. All of my items come from a pet and smoke free home.
If you have any questions please feel free to ask.