NEW TOY BIZ Amazing Spider-Man 2 figure 18-inch. 67 POA sealed box. Vintage 2004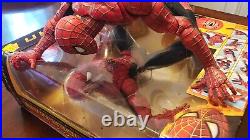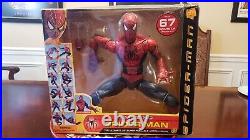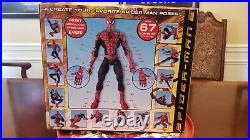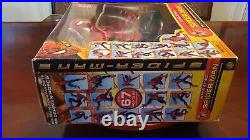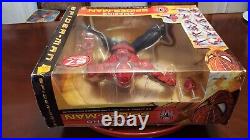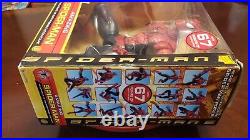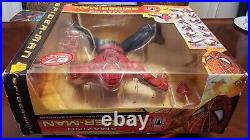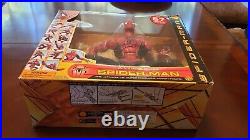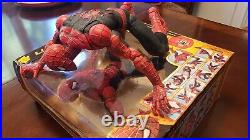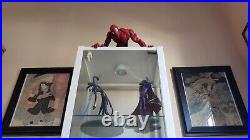 For sale is the single TOY BIZ legends Spider-Man 2 figure 18 inch 67 points of articulation in the box. Still has the KB Toys sticker in the corner. Tape is uncut/unpeeled and the box unopened.
I see no damage to Spider-Man inside and no loose rattling things in the box. Displayed in my office for 18 years. I bought 2 and wanted to paint this one black for a venom suit, but I need to make room for my kids instead. This is one of the best articulated and best large figures I've ever seen. See pictures for condition of box and plastic. The open Spider Man or other toys pictured are not for sale. Please don't hesitate to contact me with any questions or concerns.