Silverhawks Quicksilver vintage pen light toy 1986 figure Silver Hawks canada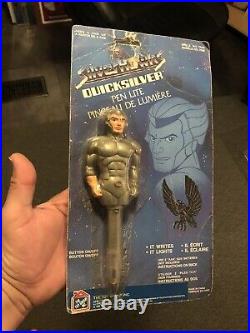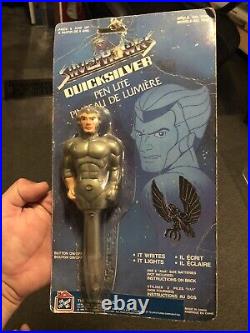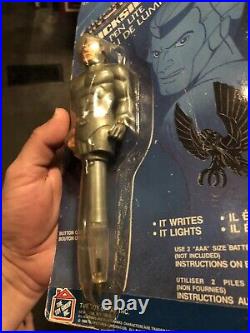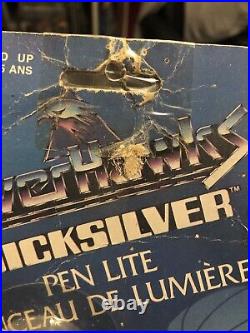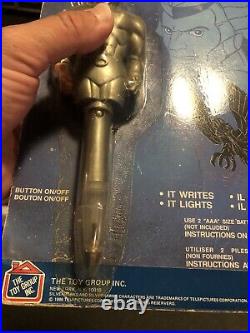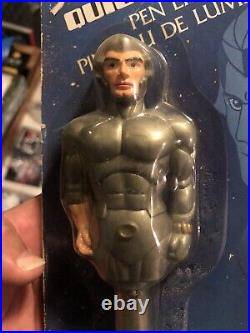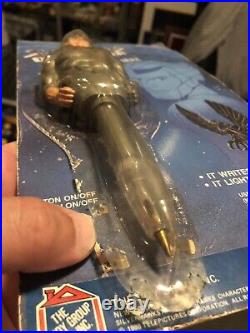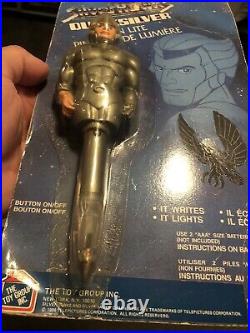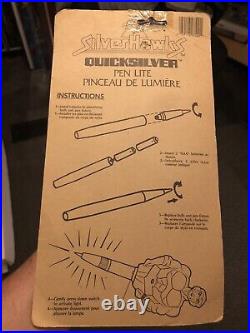 Silverhawks 1986 Quicksilver light and pen. This is a super uncommon Silverhawks toy. It was produced for the Canadian market.
It features the same artwork as the vintage Kenner toy package. I've only ever seen 3 of these in 20 years of hunting for Silverhawks items. The package is rough and the bubble is lifting on the bottom. The pen still stays in place and it's never been used or removed.
The punch hole has tape over it and another hole goes through the cardboard. It's in rough shape but you will be hard pressed to find another one of these any time soon.