Ten NUMIS Kits For Vintage Star Wars Kenner Coins From Toy Figures POTF Droids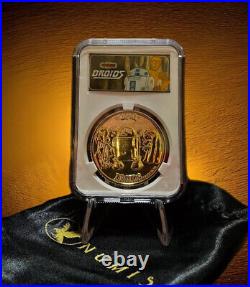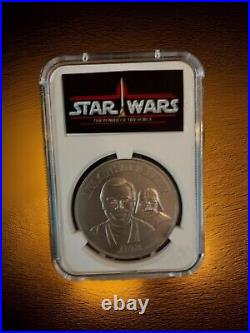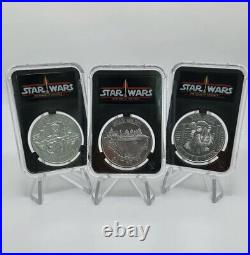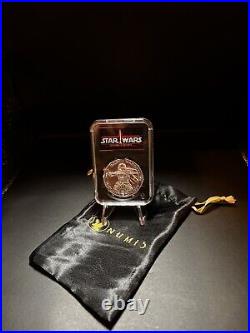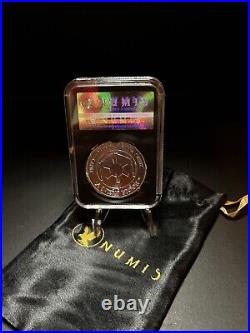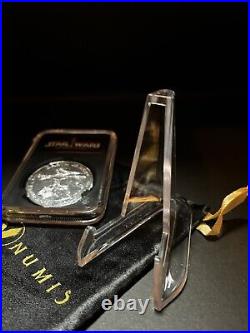 NUMIS Patented Case for Droids Star Wars Coins from Kenner Figures Vintage. What comes with a 10 pack. 10 clear acrylic display stand. 10 clear sliding case (empty) with an opening perfect for vintage Star Wars coins.
1 Label on high quality glossy paper choose POTF or Droids-soon to be listed. With clean hands remove the case from the factory sealed protective pouch, press gently and slide front (eagle side) up.
Once removed, place on a soft clean surface. Remove black or white silicone insert by turning upside down and take this part out and Insert your coin as you want. Apply the hand cut, fan made, label (it will peel off with double sided tape on the back) to the indentation. Put front back on and close.
Time to beautifully protect and display! These cases are used for gold all over the world! Each comes with a beautiful Numis Hologram that you may apply to the inside rear of the case.
They will look backward, but they work like a window decal on the INSIDE of a car window. For those wanting enough for a full set, contact me directly please! We just discovered that it fits Coins that accompanied figures. Thank you so much for your support!
The case is a slider, meaning it slides open on the front. The coin shown is for viewing and not included.
Protect with the best, Numis Elegance in Protection.