VINTAGE ACTION FIGURE MILITARY TOY LOT of 40 Vehicles 188 ARMY MEN Tanks Planes+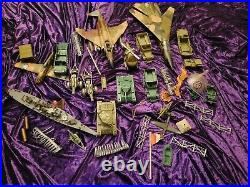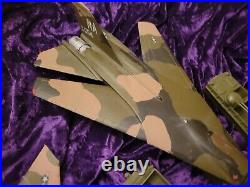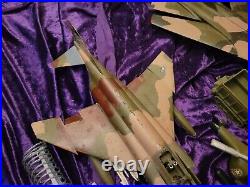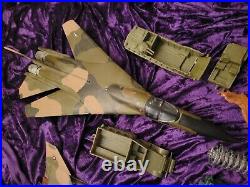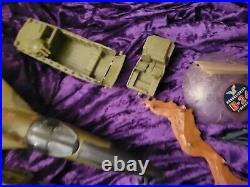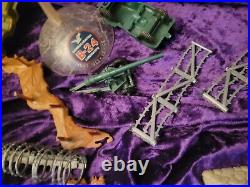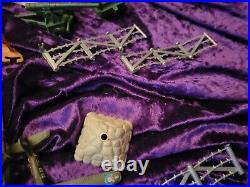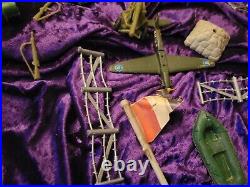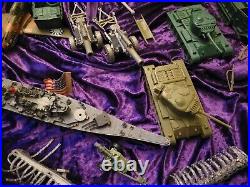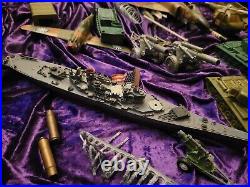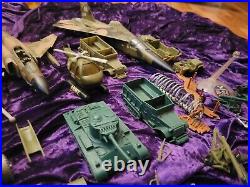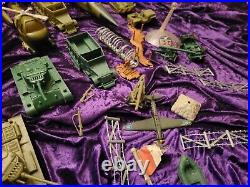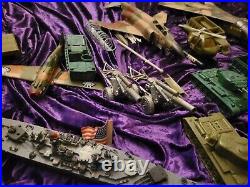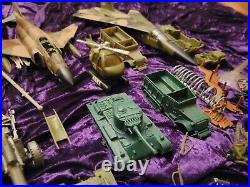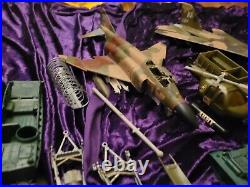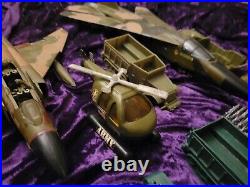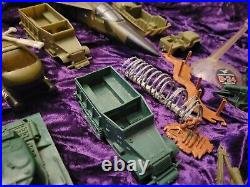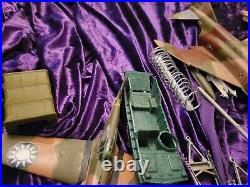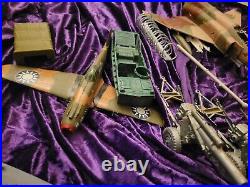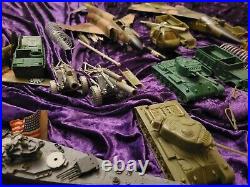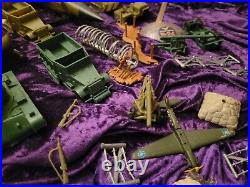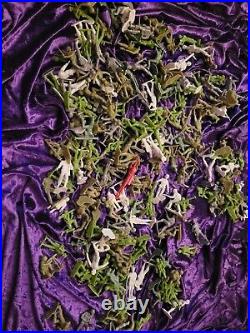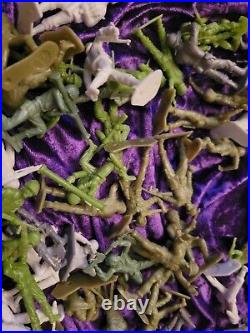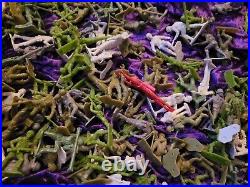 This action figure/vehicle lot is used with general exterior wear (some missing some parts), but looks good, exactly as shown. There are 40 vehicles/accessories 40 is counting the vehicles, and the small accessories/small parts as show.
There are not 40 vehicles per se, rather 40 vehicles and parts/accessories total. Most of them have significant wear/age, but all look good and will look even better with repair/improvement. There are 188 army men, all look very good. This is for a collector who actively wants to get pieces for enjoyment/display/improvement. Please contact me with any questions. I have taken a lot of good ones. Close inspection will illustrate the use/wear. Please contact me with any questions! THE BLUEWIDOW3 TAKES PRIDE IN OUR PRODUCT AND OUR SERVICE.
WE WILL BE HAPPY TO WORK WITH ANY AND ALL EBAYERS. Check out our other items!